Schärdinger butter also popular with the Pope
Habemus Butter: Even the Pope Enjoys Austrian Schärdinger Butter
Wels, 08.02.21: The Schärding tea butter enjoys a decades-long tradition at the Holy Chair. Also for 2021 the contract was extended again.
A very special business connects the Schärdinger brand with the Vatican: For many decades, the Vatican has relied on Austrian butter quality from Schärdinger. The entire butter requirement of the smallest state in the world is covered by the popular Schärdinger tea butter. The business relations have grown historically and have existed for decades. Even today, the Vatican State trusts in the quality of the Austrian Schärdinger brand - the contract has been renewed again for the year 2021.
The origins of the Schärdinger brand can be found in the Upper Austrian town of Schärding, where the Schärdinger Theebutter headquarters was founded in 1900. The fact that the butter was allowed to be called "tea butter" has to do, on the one hand, with the high quality of the butter. On the other hand, it is said that Schärding tea butter was also delivered to the court of Queen Victoria to prepare tea cakes for the five o'clock tea.
The aim of the farmers' association in the Schärding tea butter center was already then the joint milk refinement and marketing with the highest quality standard. This is still valid today: The Schärdinger brand still belongs exclusively to dairy farmers who have made the quality of their products their top priority.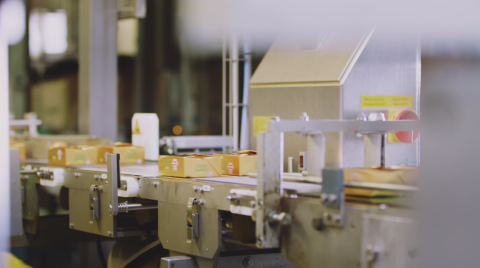 Berglandmilch eGen:
Berglandmilch is the largest Austrian milk processing and distribution company with nine locations and is solely owned by 10,000 dairy farmers. Rural tradition in combination with holistic quality thinking and the courage to go new and forward-looking ways are reflected in diverse and innovative products. www.berglandmilch.at
Rückfragehinweis:
Elisabeth Haimberger, BA
elisabeth.haimberger@berglandmilch.at
+43 664 8393 651