We about us
The company Berglandmilch
Berglandmilch sees itself as a producer of high-quality milk and dairy products. With our naturally produced products, we want to make a significant contribution to increasing the quality of life of our consumers. We treat each other and our environment with respect.
Consumers can rely on the Berglandmilch brands Schärdinger, Tirol Milch, Lattella and Stainzer. They stand for quality, taste and the skilful combination of tradition and innovation.
With state-of-the-art processing plants and near-natural primary production, Berglandmilch is ideally equipped to meet future challenges.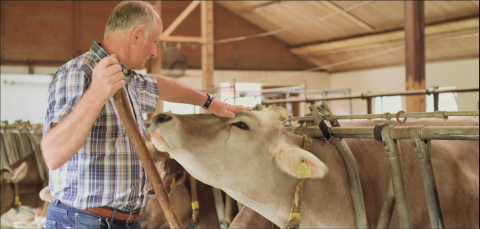 Our farmers
Berglandmilch is the largest company in the agricultural sector in Austria and, as a cooperative, is 100% owned by its farmers. The milk money generated by Berglandmilch forms a very essential - for many even the most important - part of our farmers' income. Berglandmilch's entrepreneurial activities are shaped in awareness of this responsibility.
For their part, Berglandmilch farmers make a valuable contribution to sustainability through their own business activities. Numerous measures in the area of environmental protection and animal welfare are the basis of the near-natural dairy production on the small family farms of the Berglandmilch farmers.
In the cooperative, the principle of the past is also the principle of the future: joint work, joint management and joint participation in the Berglandmilch cooperative enterprise safeguard farmers' livelihoods and small-scale dairy farming in Austria for the future.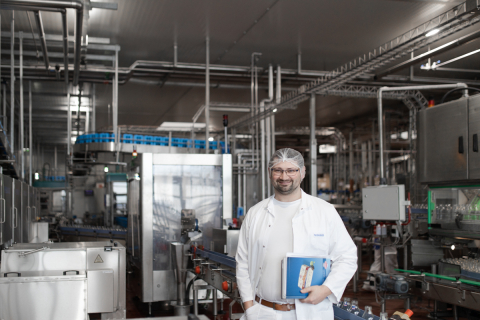 History of Berglandmilch
When it was founded in 1995, Berglandmilch was a merger of six major dairies with 27 production sites in Austria. From the disintegration of AMF (Austria Milch und Fleisch), Berglandmilch took over the dairy activities and associated brands from AMF at the turn of 1995/96. The aim was and is to secure the position of the Austrian dairy industry in the European market.
The following years were characterized by tight restructuring and modernization programs. In 2009, Landfrisch Molkerei, in 2010 Tirol Milch and in 2011 Stainzer Milch joined Berglandmilch. Together, they process the milk of around 10,000 farmers at nine locations in Austria, thus enabling regional milk processing.
Company headquarters
Berglandmilch eGen
Schubertstraße 30
4600 Wels
Phone: +43 (0)7242 46996-0
Fax: +43 (0)7242 46996-6111
E-Mail: office@berglandmilch.at
Locations
Aschbach
Feldkirchen
Garsten
Geinberg
Klagenfurt
Stainz
Voitsberg
Wels
Wörgl
Additional information
Revenue 2020: approx. 970 million euros
Employees with subsidiaries 2020: approx. 1,500
Milk suppliers: approx. 10,000
Volume of milk processed 2019: approx. 1.3 billion kilograms