klima:aktiv awards for Berglandmilch
The Aschbach, Feldkirchen and Voitsberg sites have all been recognised!
By increasing operational energy efficiency, Berglandmilch makes a valuable contribution towards climate protection.
On 24 November 2015, Federal Minister Rupprechter welcomed a total of 24 companies and their consulting firms from throughout Austria at the klima:aktiv symposium on the subject of "increasing energy efficiency in trade and industry". The Federal Minister recognised a number of plants for their commitment to energy efficiency, including the Berglandmilch sites in Aschbach, Feldkirchen and Voitsberg, which will achieve annual energy savings of 3,580.000 kWh thanks to the submitted projects.
Berglandmilch was awarded klima:aktiv certificates for its Aschbach, Feldkirchen and Voitsberg plants in recognition of its outstanding commitment in the area of operational energy efficiency and was also recognised for its efforts as a klima:aktiv project partner.
"As a klima:aktiv project partner, we have made a voluntary commitment to improving energy efficiency continuously in our plants," said Josef Braunshofer, Managing Director of Berglandmilch eGen.
"Berglandmilch eGen is committed to using energy in a way that conserves resources. In addition to financial aspects, careful and economical use of all sources of energy is an integral part of the corporate culture," he added.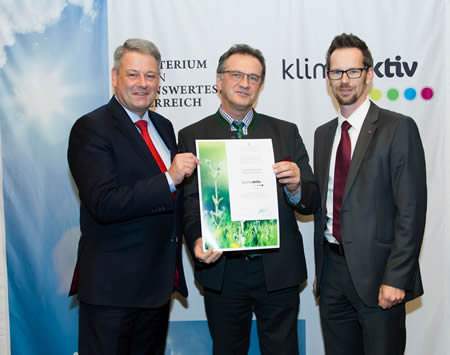 Photo credit klima:aktiv: 2015 Jana MADZIGON I ARTISTA.AT I All photos subject to copyright
Photo (from left to right): Federal Minister Rupprechter, Berglandmilch directors Herbert Altendorfer, Wolfgang Dessl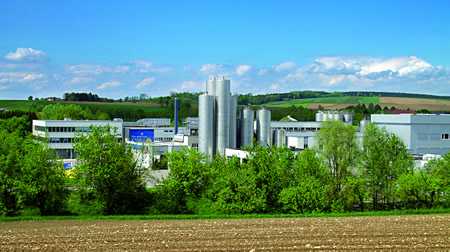 Fotocredit: Werk Aschbach Berglandmilch