2015 DLG award for Schärdinger and Tirol Milch brands
Berglandmilch and its Schärdinger and Tirol Milch brands won a number of quality awards again at this year's DLG quality inspection in Germany. DLG awards stand for the highest possible quality: Once a year, the association attests to the quality of domestic and international products using the latest scientific quality criteria. The DLG tests assess the quality of products without any knowledge of the manufacturer, the name of the product or its price. All of the products that receive awards must pass laboratory tests along with preparation, packaging and labelling assessments.
5 gold medals and 3 silver medals
Gold
Schärdinger Mondseer cheese slices
Schärdinger Moosbacher cheese slices
Schärdinger Rollino herb cream cheese
Schärdinger organic 3-cheese slice assortment (Gauda, Tilsiter, Bergbaron)
Tirol Milch - Kaiser Max cheese slices
 Silver
Schärdinger Kärntner Rahmlaib cheese slices
Schärdinger Dachsteiner cheese slices
Tirol Milch - Kitzbüheler mountain cheese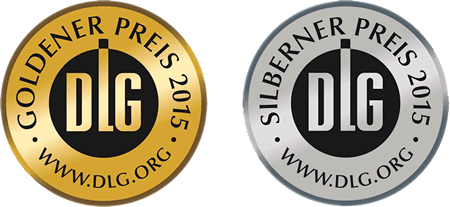 "These awards are further proof that Berglandmilch is both a domestic and international success, and that our quality strategy in the Austrian food industry is bearing fruit," emphasises Josef Braunshofer, Managing Director of Berglandmilch eGen. "Awards like this show us that consumers appreciate the exceptional quality of our products. Premium GMO-free raw milk and the highest standards in processing result in outstanding cheese specialities - something our Austrian and international consumers greatly appreciate," Managing Director Josef Braunshofer continues.