Käse-Kaiser 2016
Berglandmilch awarded three gold statues for Schärdinger and Tirol Milch cheese specialities
AMA-Marketing honoured Austria's best cheese products at the 2016 Käsekaiser Awards, held on 11 November at Perchtoldsdorf castle.
185 different cheeses were submitted for the awards, including 27 innovations. A panel of 80 judges nominated the best five in each category, before an independent committee of national and international experts chose the best of the best from the nominations. This year, Berglandmilch scooped three awards for the cheese specialities sold under the Schärdinger and Tirol Milch brands.
In the Cream cheese category - Schärdinger cottage cheese natural Schärdinger Landfrischkäse has been Austria's favourite cottage cheese for over 30 years and has become an indispensable part of many health-conscious cottage cheese lovers' daily diets. Like all cottage cheese varieties, Schärdinger Landfrischkäse also caters to the current "high protein" trend: with 24 g per pot, it's a real natural protein bomb.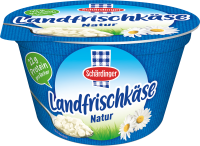 In the mild & fine sliced cheese category - Schärdinger Bergbaron
This is Schärdinger Bergbaron's ninth Käsekaiser. In 2013, Schärdinger Bergbaron also won the public's vote at the Käsekaiser Awards. Bergbaron has been produced in Feldkirchen, Upper Austria since 1977.
Its smooth, mildly nutty flavour combined with a straw-yellow, medium-firm texture and a delightfully creamy and characteristically sweetish aroma make Bergbaron Austria's most beloved sliced cheese.
"We are, of course, delighted to have received this additional award for Schärdinger Bergbaron," says Josef Braunshofer, Managing Director of Berglandmilch eGen.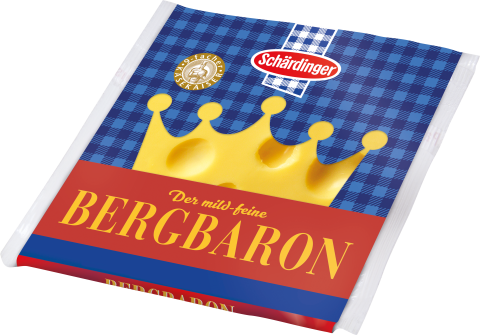 In the Innovation category - Tirol Milch Urtyroler
Tirol Milch Urtyroler is made from the finest Tirolean farmers' milk. This premium mountain cheese speciality is matured for at least 12 months, which gives it an unmistakable flavour: strong, piquant and hearty. The protein crystals that are produced during the long maturing process highlight the uniqueness of this cheese speciality. A true pleasure for all the senses.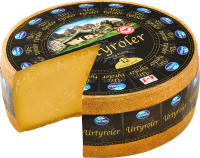 "Awards like these confirm the high quality of our cheese. But we can only offer our customers award-winning cheese specialities with the help of our dairy farmers, who supply us with the best quality GM-free raw milk, and our employees, who process this milk into the finest cheese," adds Josef Braunshofer.", adds Josef Braunshofer.